Top 5 Most Expensive Cars in the World in 2023
A trip to one of the priciest supercars in the world is more than just a logical outing. It's an adventure, a work of art, and a once-in-a-lifetime experience even before you step on the gas pedal.
There are countless futuristic options for exotic cars, as 2023 will demonstrate. While the most costly luxury automobiles may have four wheels, doors, and a steering wheel in common with their less expensive counterparts, they stand out with those immensely showy, incomparably amazing characteristics that blur the distinction between a car and a work of art.
The most expensive vehicles as of March 2023 are as follows:
1: Rolls-Royce Boat Tail: $28 million:
As 2023 will show, there are a plethora of futuristic alternatives for exotic vehicles. The most expensive luxury cars may share four wheels, doors, and a steering wheel with their less expensive counterparts, but they stand out with those incredibly flamboyant, unrivaledly magnificent features that obfuscate the line between a car and a piece of art.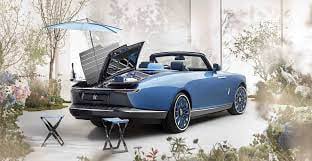 2: Bugatti La Voiture Noire: $18.7 million:
When releasing their newest supercar in 2019, Bugatti made a smart branding choice. The French producer chose La Voiture Noire as the name for their product rather than a flamboyant introduction or one that was meant to thrill.
This magnificent vehicle boasts a hand-sculpted carbon fibre exterior and a quad-turbo W16 8.10L engine that produces 1500 horsepower and a 2.4-second 0-60 mph (0-100 km/h) acceleration time.
Its top speed is 260 mph (420 km/h), and its overall performance was painstakingly constructed by a company known for decades of production of the most potent cars in the world.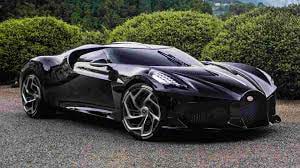 3: Pagani Zonda HP Barchetta: $17.6 million:
The Zonda was the first car to depart the Pagani Automobili facility. In preference of the Huayra, production should have ceased years ago; instead, Pagani has created a number of Zonda special models.
This Zonda HP Barchetta was given the Italian name "barchetta," which translates to "little boat" in English, by Horatio Pagani. Its body is entirely built of carbon fibre for a low weight and zippy, quick sensation. It is tinted blue, has a small windscreen, and is just around 21 inches (0.5 metres) tall at its tallest point.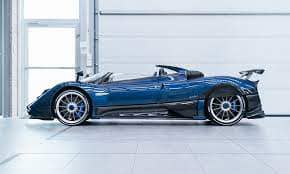 4: SP Automotive Chaos: $14.4 million:
Two super vehicles were developed by Greek auto designer Spyros Panopoulos using some of the most cutting-edge parts.
The 2,048-horsepower SP Automotive Chaos Earth Version is the standard variant. The cost is an expensive $6.3 million. The quad-turbo V-10 engine's output is increased to 3,065 horsepower in the Zero Gravity edition, allowing it to sprint from 0 to 60 mph (100 kph) in less than one minute and a half. with a $14.4 million price tag.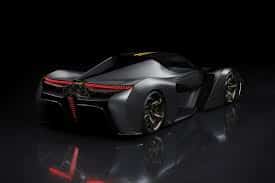 5: Rolls-Royce Sweptail: $13 million: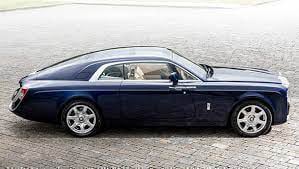 The most magnificent automobiles are typically limited editions and only available to the richest individuals. These automobiles, which stand for the pinnacle of exclusivity and luxury, are frequently viewed as status symbols. These automobiles' limited edition variants are gone practically as soon as they are released.
So these are theTop 5 Most Expensive Cars in the World in 2023 with luxury features.
Also Read: Changan Alsvin new Price